Design Coaching
Affordable help to design a home you love to live in
ASK ME ANYTHING
A 1-hour AMA design coaching session is an affordable way to get professional design advice that will help you make the vision you have for your home and lifestyle a reality. You'll get the chance to ask any questions you might have about your spaces and how to design them to work better for you. We'll connect via online video chat so you can walk me through your space and I can give you advice on the spot.
$100/hour
E-FRESH DESIGN
An e-fresh will give you a professional design plan & coaching so you won't have to spend tons of time on colour choice, sourcing, or trying to figure out where the sofa goes. Everything will be laid out for you so that you simply follow instructions and get the room you envision. You'll receive a design board, floor plan, colour selections, shopping sources, and instructions so you can implement the plan yourself without hassle.
$400/room
THE ESSENTIALIST HOME PROGRAM
This 12-month coaching program will help you transform your home into a calm, functional and organized oasis from the storm. All year long you'll get emails and lessons that will walk you through decluttering and simplifying your home from top-bottom and putting systems in place to maintain that simplicity.
$127
1-DAY REFRESH
If you're in or around Fredericton, NB, Canada, we can work together to make a dramatic difference in your home in just one day. I can help you with decluttering, organizing and arranging furniture so that your life becomes simpler and easier. And I can help you decorate with personal and meaningful items so that your home feels welcoming, cozy and more like you. An affordable way to get professional help and quick results!
$600
Kelly nailed it. She spoke with me and understood the look I was going for, and then gave me all the tools to achieve it on my own. I received a beautiful design board that let me clearly see how all of the different pieces would work together, including wall colour, my own sofa, a new chaise that she recommended and sourced, my current flooring, new fabric for curtains, and accent pillows. The sources she gave me were reasonably priced (and Canadian!), so I had no problem ordering everything very easily. She had a floorplan laid out so that when I had all the pieces I was able to put the room together expertly. So easy, and so well worth this tiny investment that saved me tons of time and money on mistakes!
~ Jennifer W.
I decided to contact Kelly while I was redoing my living room. After 3 coats of different paint on my walls and a exasperated husband, I knew I needed help in decision making! My wall color was not going to change and I did LOVE it, but I was purchasing new couch, chair and sideboard and rug and wanted all the colors to flow and create a cozy, welcoming space, I contacted her, she got back to me right away. It was such a relief when she told me what color couch to buy (I would have been waaaay off if left on my own), what to put above my fireplace, what color sideboard (again I was going to go with the wrong color :), and what accents I could use. Armed with this info, I went shopping and knew exactly what I was looking for. The decision making was done and I trusted her! Thank you Kelly for helping me!!
~ Michelle R.
Kelly was so fabulous to work with. She was quick to grasp my style and the goal I had in mind. She found the best prices for the décor pieces she recommended and was always available for quick questions throughout the transformation of my basement. Creating a Pinterest page for us to share was so helpful at visually putting things together. She utilized furniture pieces in my home I had no idea where or what to do with. Best of all, we have a family room filled with new and old décor that we all want to spend time in. I highly recommend Kelly.
~ Paula B.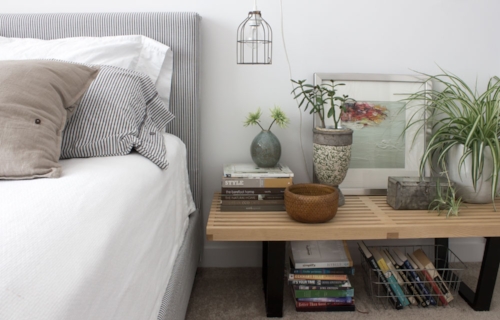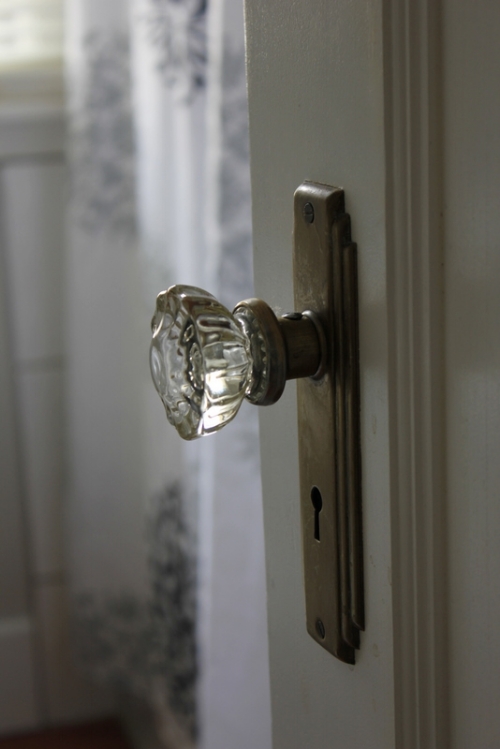 Need a Refresh?
If you need a refresh but aren't sure exactly what you're looking for, or if you'd like to talk about a larger project such as helping you set up after a move, or doing a whole-home declutter, contact me and we'll figure it out together. I'd be so happy to work with you to create a simple lifestyle in a nourishing space. I work with clients around the world online and also provide in-person design services in Fredericton, NB, Canada.
*Please note that I do not accept unsolicited sponsored or guest posts or links in my posts. I will not respond to these kind of requests. Thanks for understanding.